Just in time for the 2013 Nationals, the USF Bulls has added a new talent to
their roster - Krunal Bhange ! In the American College Cricket South East
Championship Krunal smashed 127* against Embry Riddle University,smashing 14
fours & 7 sixes in 73 balls. He followed it up with 48 against FIU, & 10
against the UF Gators.
The 6′ 2′ Krunal Bhange is an athletic 170 lbs and bears a resemblance to NE Patriots' Tom Brady. Will he be the final piece for perenial contenders,USF, to take them
to a title ? The South East regional was the first time he represented USF
Bulls.
25 years old Krunal did his undergrad at College of Engineering Pune,
Maharasthra and played competitively for Pune district before coming to USF for
his MS in Management Information Systems. Bhange also was selected for the Pune
District Premier League.
We asked Krunal :
In the short time you've been in the US you've seen how huge college
sports, especially football & basketball, are in the US. How does it feel to
see cricket begin to be a part of that ?
It feels good. Cricket is in our blood. Even if we don't get any
recognition for playing the sport, we would keep on playing it. But a little appreciation from American
universities is great for cricket. I am particularly impressed to see the
quality of the cricket played here. With such talented players around, there's
only a bright future ahead for cricket in USA.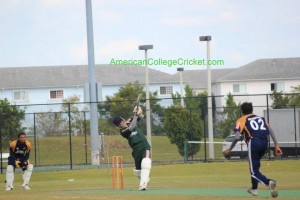 Who are your favorite cricket players ?
Hashim Amla and Sachin Tendulkar. I adore them because of their talent
and their on and off field good behavior.
USF has been the most consistent
team in American College Cricket but has not won a regional or national
title,what will you guys do to get the club over the hump, and
possibly win the Chanderpaul Trophy, the National title in March, at the 2013
American College Cricket Spring Break Championship ?
In my short stay here with USF, I see we have enough talent to help us
win American College Cricket tournament. Cricket is a very uncertain game. One
bad day and you are out. The key would be to concentrate on basics and try our
the best.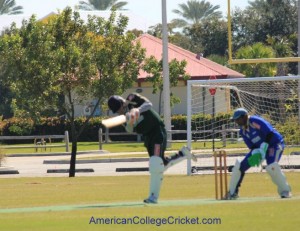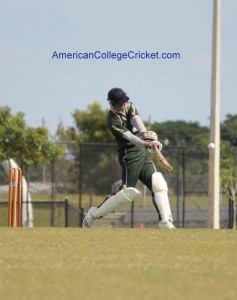 Disclaimer: Please use this channel at your own discretion. These articles are contributed by our users. We are not responsible or liable for any problems related to the utilization of information of these articles.